Continued from preceding page - click here to return to page 2
Packers Photos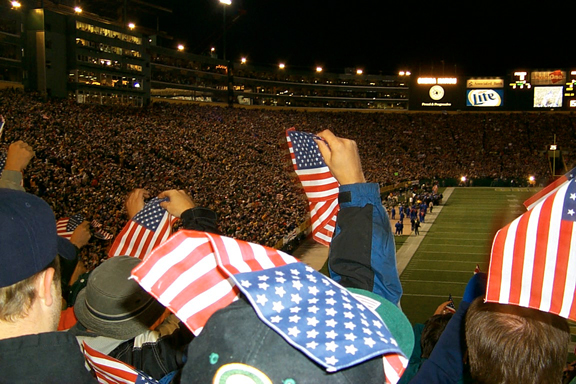 Pregame ceremonies before the Monday Night Football game on September 24 in Green Bay.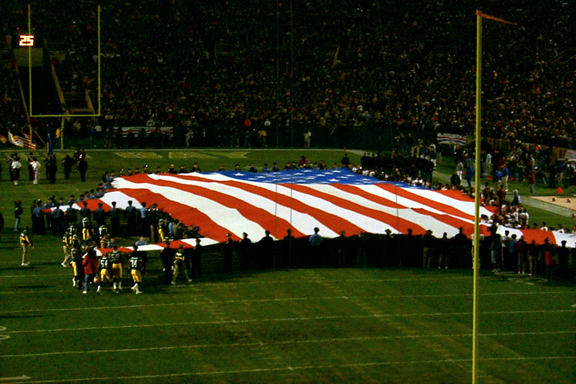 A giant American flag (in the shape of the 48 contiguous states) is unfurled at midfield before the September 24 game.

In the pictures below, Becci Domecillo, a Denver Broncos fan from the St. Louis area, is made an "honorary cheesehead" by Jim upon her visit to Lambeau Field in Green Bay. (By the way, the Packers ended up losing that day to the Atlanta Falcons.)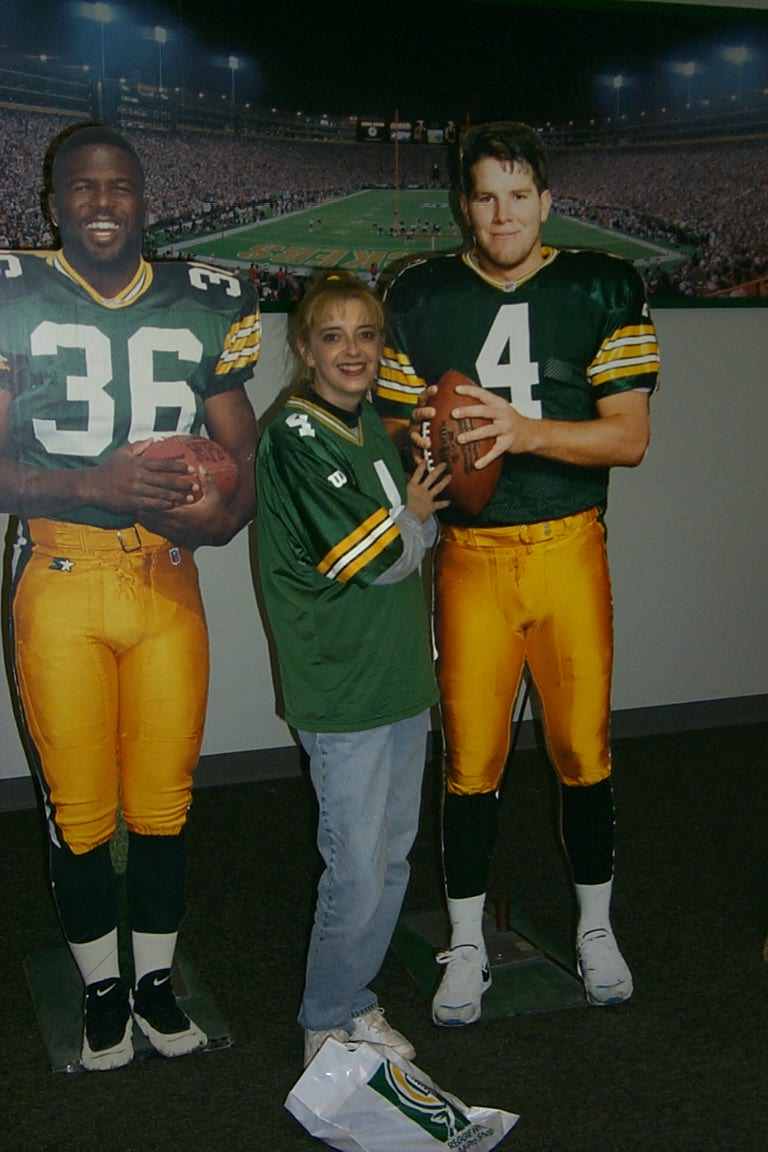 Becci (wearing a Brett Favre jersey) poses with cardboard cutouts of LeRoy Butler and Favre.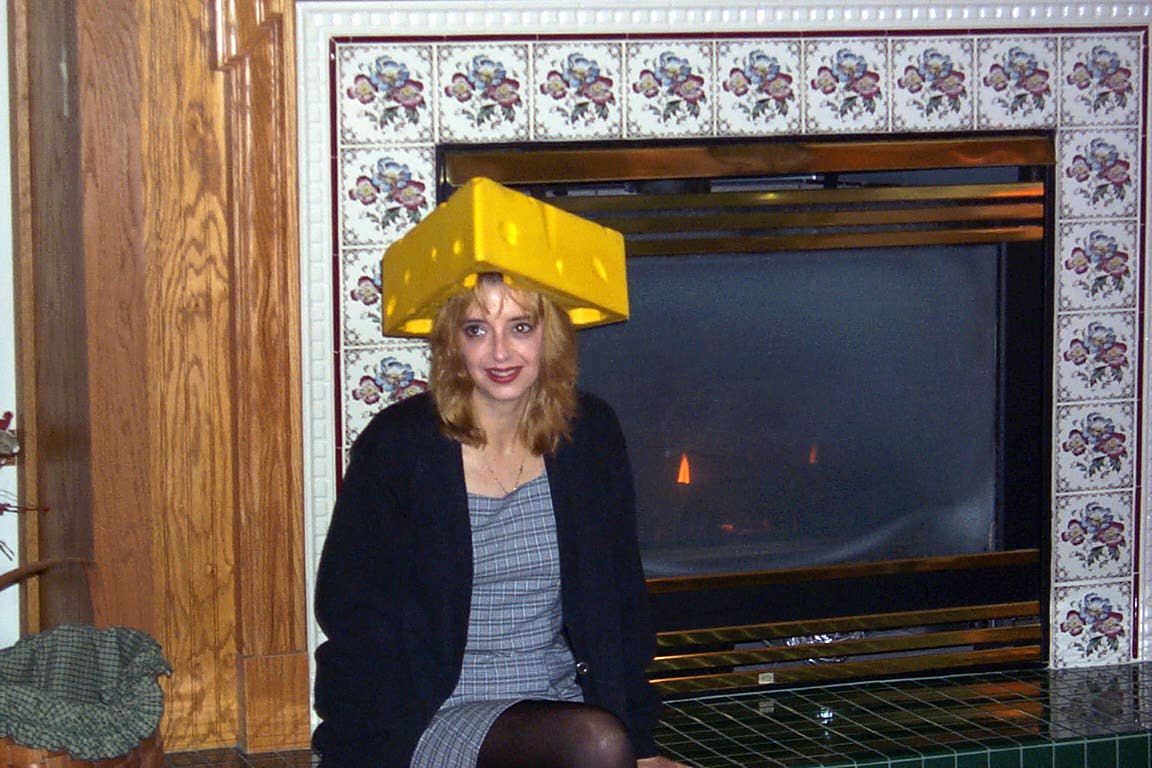 Becci wears a "cheesehead" hat at her hotel.
Continued on next page - click here to go to page 4